ACPA-Michigan's Annual #NextGen17 Conference is for undergraduate students, as well as upcoming or recent college graduates, interested in the field of student affairs.
At #NextGen17 you'll be able to:
Meet with professionals from multiple functional areas in the field of Student Affairs

Network with Graduate School programs

Learn about different functional areas

Hear from current graduate students on their experiences

Find a mentor
Scroll down to see the schedule, register for the summit, and learn more about our awesome Key Note! 
---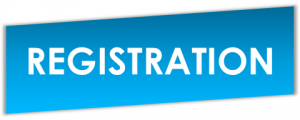 Advance Registration through October 13 - Online Only
#NextGen17 / Sunday Only Rate: $25.00

#NextGen17 + Monday #ACPAMI17 Rate: $40.00
On-Site Registration on Sunday, October 22
#NextGen17 / Sunday Only Rate: $45.00

#NextGen17 + Monday #ACPAMI17 Rate: $60.00
---
Payment
Group registration is available for this conference. Individual conference registrations are a requirement with group registration.
The registration form allows for online payment via Credit/Debit card. You may also pay by check (please select that option during registration).
---
Cancellation/Refund Terms
I understand that I have until Friday, October 13, 2017 to modify or cancel my registration for the conference, which includes a full refund of the conference fee.
Unfortunately, we cannot offer any refunds for cancellations after October 13.
Please email michigan@acpa.nche.edu with any questions or issues.
---
Check by Mail
All checks need to be mailed to the following address, prior to the conference date:
ACPA—College Student Educators International
One Dupont Circle NW, Suite 300, Washington, DC, 20036, USA
with "ACPA-MI 17" in the memo line.
---
On-Site by Check/Credit/Debit
For those wishing to pay on-site, but must register prior to the deadline for the advanced registration rate, you may do so by bring a check, or paying by debit or credit card. No cash, money orders, or any other form of payment will be accepted.
Please email michigan@acpa.nche.edu should you have any questions.
11:00am-11:30am | Welcome
11:30am-1:00pm | Lunch
1:00pm-2:00pm | Is Student Affairs Right for You?
Suzy Herman, Assistant Director, Financial Literacy, Grand Valley State University
2:10pm-3:10pm | Navigating the Grad School/Career Search
Jessie Ekonen, Associate Director, Leadership Institute, Central Michigan University
3:20pm-4:20pm | SA Q&A Panel Discussion
Danyelle Gregory, Coordinator of Pre-College Programs, Office of Multicultural Student Affairs, Ferris State University
Kyle Carter, Graduate Coordinator, Student Affairs Administration, Michigan State University
Amy Radford-Popp, PhD, Director, Residential Business Community, Michigan State University
Chris Benson, PhD, Assistant Vice President and Dean of Students, Madonna University
4:30pm-6:30pm | Mentoring and Grad Fair Reception
Featuring Michigan State University, Grand Valley State University, Eastern Michigan University and MORE!
**Please note above, the times have changed slightly!
Arrival Time:
Please arrive at least 30 minutes prior to the start of your session.
Grad Fair:
From 4:30-6:30pm we speak briefly about the importance of mentoring and networking as a skill for graduate school and professional success, provide an opportunity for introductions of students/new graduates and current professionals, and provide a space for casual conversation and exploration of graduate school programs. Currently we have confirmed Madonna University, Michigan State University, Eastern Michigan University, and information from the University of Michigan. If you or your institution would like to provide information or would like a table, please let us know as soon as you can.