Chancellor Susan E. Borrego, Ph.D. is the seventh chancellor of the University of Michigan-Flint. She is a student-centered leader with a passion for academics and a dedication to community transformation. Her career has been driven by a dedication to student success that was inspired by her own ability to see what a difference higher education can make, should make, and does make in students' lives.
Chancellor Borrego is a nationally-renown leader and advocate for student success, particularly for traditionally underrepresented students. Chancellor Borrego has served on numerous boards and national task forces, including
as a team leader for the AASCU Hispanic Success study, chair of NASPA undergraduate fellows program, member of the NASFAA Forward50 committee, and consultant for the Irvine Campus Diversity Initiative project. After arriving on campus, one of her first actions was establishing scholarships for top students at five traditionally underrepresented Flint high schools, followed by establishing a robust merit scholarship program.
Since coming to UM-Flint, Chancellor Borrego quickly established herself as a community partner and UM-Flint as a regional comprehensive university dedicated to research, innovation, and investments that advance the campus and community. Her community outreach includes serving on the Hurley Medical Center Board of Managers and the Board of Directors for the Greater Flint Health Coalition, as well as collaborating with numerous local entities for the collective good of the region.
Chancellor Borrego is recognized as an expert on access and inclusion as it relates to student success and has published and presented over 50 times on the topic over the past two decades, including a TEDx Pasadena talk, "Class in the Academy" for the New England Resource Center for Higher Education, and "Class Matters: Beyond Access to Inclusion," a monograph for NASPA. She holds a tenured faculty appointment in the School of Education and Human Services at UM-Flint, and her ongoing research continues to focus on student learning and success, developing organizational capacity to serve under-represented students, and class issues.
Prior to joining UM-Flint, Chancellor Borrego served as the vice president for Enrollment Management, Planning, and Student Affairs at California State University, Dominguez Hills, where she was also charged with oversight of NCAA DII athletics.
Raised outside Detroit, Michigan, Chancellor Borrego received her Bachelor of Arts in speech and communication from Northwest Nazarene College, Master of Arts in Social Science: Student Development from Azusa Pacific University, and her Ph.D. in Education from Claremont Graduate School.
Chancellor Borrego and her partner, Mary Boyce, Ph.D., reside in Flint. They are the proud parents of two adult children and six grandchildren. In her spare time, Chancellor Borrego is an avid reader who also enjoys paddle boarding and watching collegiate sports.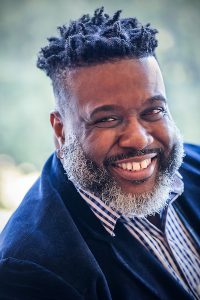 Rev. Dr. Jamie Washington is the President & Founder of the Washington Consulting Group (WCG). In October of 2015, WCG was named by the Economist as one of the Top 10 Global Diversity Consultants in the world. Dr. Washington has served as an educator, administrator, and consultant in higher education for over 33 years. He is the President and Co-Founder of the Social Justice Training Institute.
Jaime Washington is invested in working with colleges and universities to build capacity for greater inclusion. He works with campus leaders, staff, faculty and students to create a culture that values, respects and includes all of its members, while helping campuses to address the historical and residual impacts of exclusion. Leadership, Change Management and Social Justice Issues are at the core of his work.
He has received many awards and honors. Most recently he was honored with the University of Maryland Baltimore County's Legends of Excellence Award for his contribution to the lives and education of Black and LatinX faculty, staff and students. He is a member of Omicron Delta Kappa, Golden Key, Alpha Phi Omega, Phi Delta Kappa and a life member of Alpha Phi Alpha fraternity Inc.
Dr. Washington earned his B.S. degree from Slippery Rock State College; a double Masters' of Science degrees from Indiana University/Bloomington; a Ph.D. is in College Student Development, from the University of Maryland College Park; and a Masters of Divinity from Howard University School of Divinity.
He serves as the Pastor of Unity Fellowship Church of Baltimore and is the grandfather of 7 and great uncle to 7.
He lives by the words of one of his favorite songs;
If I can help somebody, as I pass along: If I can cheer somebody, with a word or song:
If I can show somebody, that he, she, zi or they, are traveling wrong,
Then my living shall not be in vain