Kristen A. Renn, PhD, is Professor of Higher, Adult, and Lifelong Education and serves as Associate Dean of Undergraduate Studies for Student Success Research. From 2013 to 2016, she served as Associate Dean of Undergraduate Studies/Director of Student Success Initiatives and led the Michigan State University Neighborhood Student Success Collaborative. Dr. Renn's research focuses on the learning, development, and success of minoritized students in higher education. She is author or co-author of nine books about higher education, including Student Development in College: Theory, Research, and Practice and College Students in the United States: Characteristics, Experiences, and Outcomes. She is Michigan State University's co-liaison to the University Innovation Alliance and co-Principal Investigator on several grants related to increasing success for low-income and underrepresented students.
Will Emerson, Ph.D.
Beginning as a non-traditional student at a community college, Dr. Will Emerson earned a Ph.D. in American Culture Studies and a graduate certificate in Women's Studies from Bowling Green State University. During his 15 years in higher education Emerson's work has spanned academic affairs, student affairs, and community outreach at institutions in Ohio and Michigan. He has served as a faculty member at three universities, teaching courses in philosophy, history, science and technology, and ethnic studies, and has also taught freshmen development and retention courses.
Prior to joining the Michigan Association of State Universities, he founded the Office of Veterans Affairs at University of Michigan-Dearborn where he focused on boosting the success of diverse at-risk student populations, and in fostering multi-institution, cross-sector partnerships. In 2016, Emerson received the Chancellor's Award for Outstanding Impact on the Metropolitan Community and University from the University of Michigan-Dearborn.
In March of this year Dr. Will Emerson was appointed as Director of Student Success Initiatives at the Michigan Association of State Universities. In this new position, Emerson is helping to bolster the statewide student success capacity-building agenda among Michigan's 15 public universities. The position enhances the association's ability to work with the state universities in collaboration with Michigan's K-12 schools, community colleges, independent colleges, and many other stakeholders to improve outcomes related to student success.
Elise Buggs
Director, Academic Success Partnerships at Eastern Michigan University
Elise Buggs joined Eastern Michigan University seven years ago as the program director of the Keys to Degrees Single Parent Program.  Less than two years later, she transitioned into her current role overseeing the six programs assigned to Academic Success Partnerships (ASP).  As director, Elise equips students with relevant skills and training to be active learners focused on persistence and degree completion.  This commitment extends support beyond the classroom to help students manage work, life, and development during their collegiate experience.  Elise engages students by creating an uplifting and inclusive campus environment designed to affirm students through structured programming, workshops, mentoring, coaching, and educational opportunities.
Elise holds a master of business administration from Davenport University and earned a bachelor's degree in sports management and communications from the University of Michigan. Elise enjoys civic service and reading in her spare time.  Elise has one son Gary, who is graduating college in December.
Melanie D'Evelyn
Manager, Education Attainment at the Detroit Regional Chamber
Ms. D'Evelyn oversees the Detroit Drives Degrees (D3) initiative, which seeks to increase postsecondary attainment to accelerate both economic prosperity and social mobility. Ms. D'Evelyn led the early program conceptualization and founded D3's Leadership Council and working groups, which focus on three related aspects of talent development: college access, college success and talent retention and attraction.
Prior to joining the Chamber, D'Evelyn served as an independent education policy consultant for nonprofit clients such as the New York City Economic Development Corporation, Excellent Schools Detroit and the Workforce Intelligence Network (WIN) for Southeast Michigan. She has ten years of experience in Washington, DC, working in government advocacy and program management. D'Evelyn has a Master in Public Policy degree from Princeton University's Woodrow Wilson School and a Bachelor of Arts from Principia College.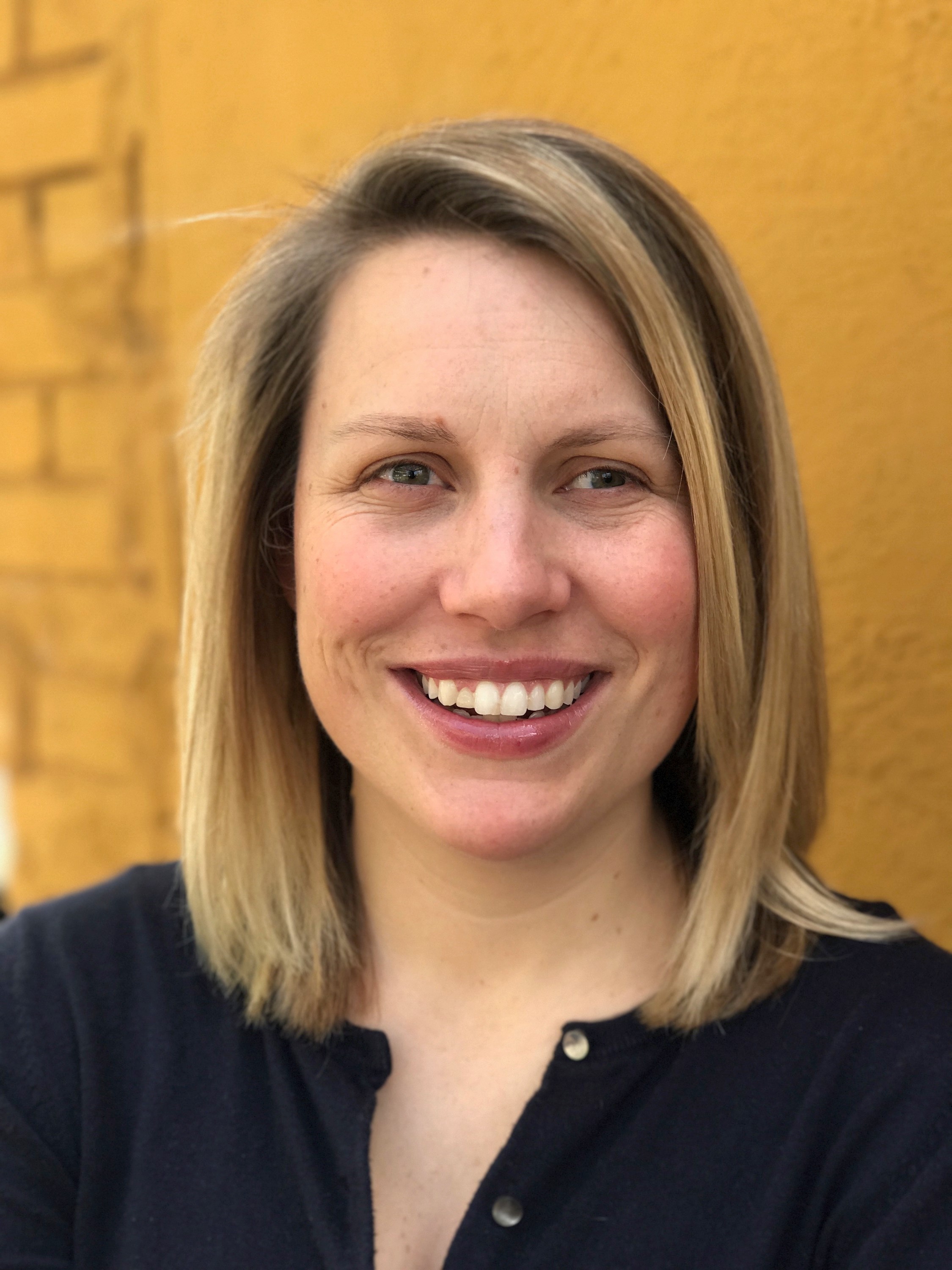 Jesse M. Bernal, Ph.D.
Vice President for Inclusion and Equity at Grand Valley State University
Jesse M. Bernal, Ph.D. is the second Vice President for Inclusion and Equity at Grand Valley State University. Dr. Bernal joined Grand Valley in 2015 and oversees the university's coordinated efforts to advance diversity and campus climate. In addition, Dr. Bernal is an adjunct faculty member in the Adult and Higher Education Program in the College of Education at Grand Valley. Dr. Bernal serves on several local, state, and national organizations' boards and committees, including Chair of the Michigan Association of State Universities Chief Diversity Office Committee, the Grand Rapids Public Museum Board of Trustees, the Arbor Circle Board of Directors, the Grandville Avenue Arts and Humanities Board of Directors, Vice Chair of the National Chief Diversity Officers in Higher Education Upper Mid-West Chapter, among others.
Prior to arriving at Grand Valley, Dr. Bernal served as a senior diversity officer at Santa Clara University and at the University of California Office of the President, as well as other academic and student affairs roles in the UC system. He received his Ph.D. from UC Santa Barbara, and continues his research on education policy and law, organizational climate, and inclusive hiring.