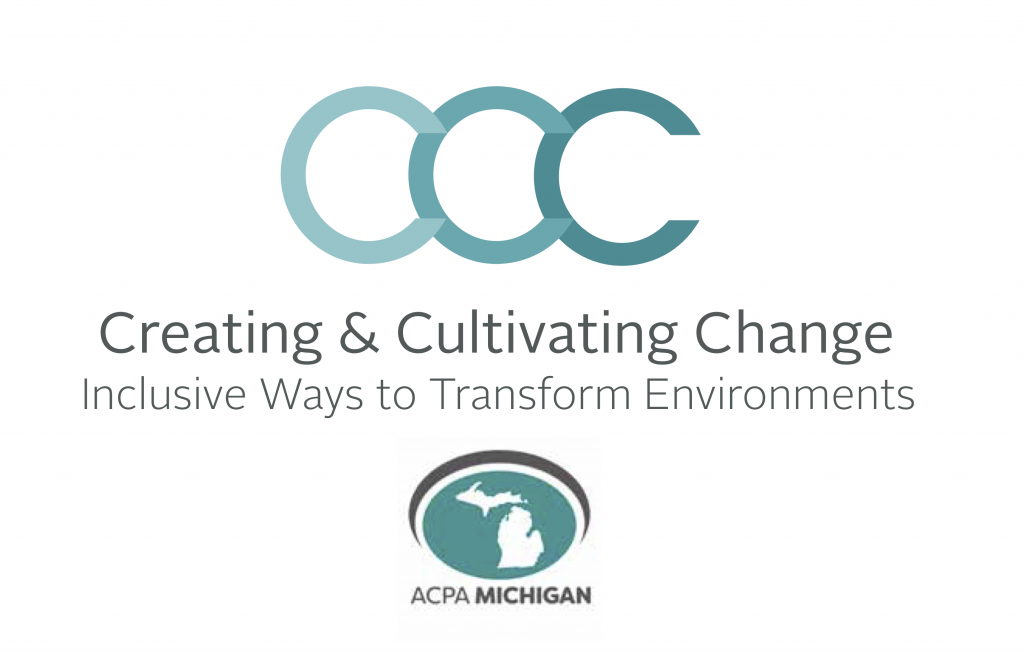 Join us at the 2018 ACPA-MI Conference!
October 14-15, University of Michigan, Ann Arbor
Creating & Cultivating Change: Inclusive Ways to Transform Environments
Institutions of higher education are home to individuals from diverse backgrounds. As professionals in education our role is to make sure that we are creating environments that are welcoming to our students, faculty and staff. Providing visible signs of inclusion are important indicators of equitable access and respectful provision of programs & services.
This conference hopes to provide a center for dialogue so that professionals in student affairs work may:
develop skills and networks
focus on the specific challenges faced with campus efforts
present strategies to meet these challenges
share research in an effort for both individuals and their institutions to make progress towards their goals
Hotel information is available below. Book by September 20th to receive the conference rate. 
Conference Sessions will be held at the University of Michigan, Ann Arbor campus.
West Quadrangle
541 Thompson Street
Ann Arbor, MI 48109-1360
#ACPAMI18